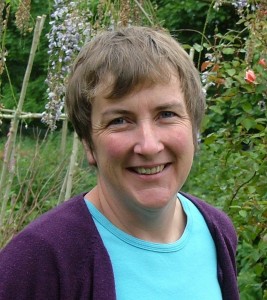 Rebecca Oaks MICFor, BSc (hons)
My woodland consultancy business has been going a couple of years now and things have been busy so far!  Previously I was RDPE Forester for Cumbria Woodlands, where I ran the highly successful Woodland Advisory Service, now I am able to provide woodland advice on a freelance basis. Prior to that I had twenty years' experience of the coppice industry, having built a thriving business as a coppice merchant.
Work undertaken this year:
Applying for the new Countryside Stewardship Grants
Managing my clients existing EWGS Woodland Grants
Writing woodland management plans for clients
Obtaining felling licences for clients
Conducted a mini marketing survey and report on Coppicing in the Rusland Valley for the Rusland Horizons HLF project http://www.ruslandhorizons.org/
Did the research and wrote a woodfuel directory 'Feel Good about Wood' for the Arnside and Silverdale AONB Bittern Countryside CIC
Follow up on the research project on volunteer working in the conservation sector
If you have a woodland and need help to realise its full potential or just pointing in the right direction I can offer a full range of practical, financial and experience based solutions for woodland owners.
Advice and support on grant applications
Management plans
Felling licences
New woodland creation
Coppicing
Coppice products
Woodfuel, including firewood and charcoal
Value adding to timber products
I look forward to hearing from you.